The Truth About Abritel: A Review
As a frequent traveler, finding suitable accommodation is an important part of planning any trip. You want lodging that fits your needs and budget while also providing a positive overall experience. Abritel is a popular vacation rental marketplace claiming to offer a wide range of lodging options at affordable prices. However, before booking your next stay through Abritel, it is worth understanding the truth about what the company really offers and the potential downsides to be aware of. With over 2 million properties across more than 190 countries, Abritel markets itself as a convenient one-stop shop for vacation rentals. But behind the appealing ads and promises of a perfect getaway, there are several aspects of the Abritel service and business model that you should consider before handing over your credit card details.
What Is Abritel?
Abritel is a popular vacation rental marketplace website and mobile app. Founded in France, Abritel has been facilitating short-term rentals across Europe since 1989. They offer over 2 million properties in 190 countries.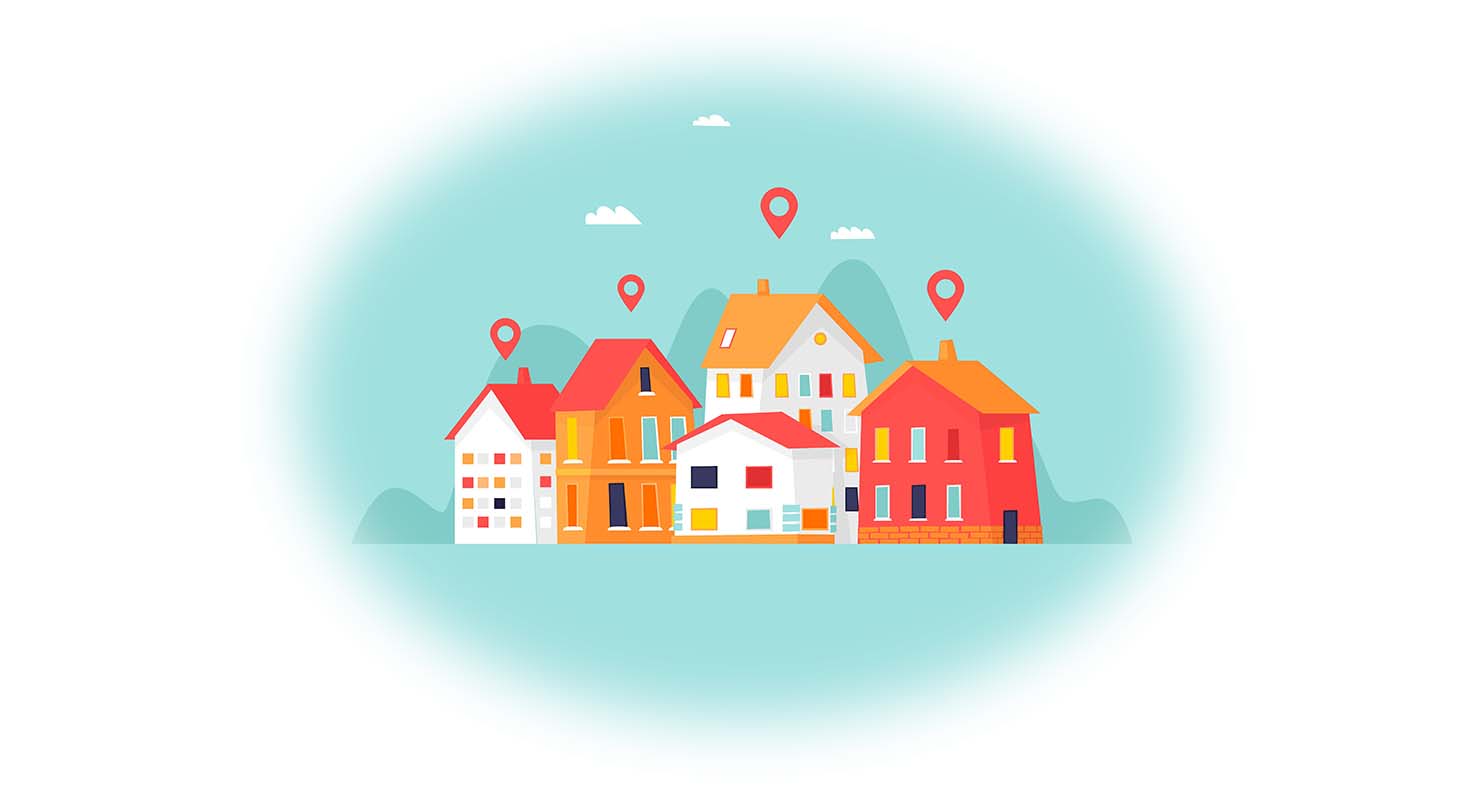 What They Offer
Abritel connects property owners and managers with travelers looking for alternative accommodation options to hotels. Listings include:
Apartments
Villas
Chalets
Bungalows
Houseboats
Treehouses
Yurts
And more
Whether you're looking for a beach house in Spain, a ski chalet in Switzerland or an urban apartment in London, Abritel likely has options to suit your needs.
How It Works
Abritel's platform is easy to use for both rental owners/managers and travelers:
For Owners/Managers
Create an account and list your property for free
Set a nightly, weekly and monthly price
Upload photos and write an attractive listing description to market your rental
Manage bookings, payments, reviews and messaging on the website
For Travelers
Browse listings by destination, dates, property type, amenities and more
Filter results by your budget and needs
Book and pay for your rental directly on Abritel
Leave a review for the owner/manager after your stay
Overall, Abritel aims to provide an affordable, authentic alternative to standard travel accommodation. By connecting rental owners and managers with open-minded travelers seeking a more local experience, Abritel facilitates memorable vacations across the globe.
Abritel Features and Tools
As a property manager, Abritel provides you with useful features and tools to help efficiently manage your listings and connect with guests.
Listing Management. You can easily add photos, descriptions, house rules, and amenities for each of your properties. Abritel's listing management tools allow you to group listings together, keep details up to date across listings, and enable booking for select dates or seasons.
Calendar Syncing. Abritel syncs with popular calendar services like Google Calendar and iCal to automatically update your availability and booked dates. This helps ensure you don't double book or overpromise availability to guests.
Messaging and Reviews. Abritel provides an integrated messaging system to communicate with guests before, during and after their stays. You can also view reviews from guests and respond to them publicly to build trust in your listings.
Reporting and Analytics. Gain insight into how your listings are performing with reports on views, bookings, and conversion rates. Use this data to make pricing adjustments or improvements to your listings to increase bookings.
Automated Processes. Take advantage of Abritel's automated booking, payment, and refund processes. Guests can instantly book available listings and pay through the site, reducing back-and-forth communications. Abritel also automates refunds for cancelations based on your cancelation policy.
With a robust set of features tailored to property managers and owners, Abritel aims to simplify short-term rental management. The platform handles many time-consuming tasks so you can focus on providing great experiences for your guests. Overall, Abritel is an end-to-end solution for managers looking to optimize their rental business.
Abritel Plans and Pricing
Abritel offers three main plans for property managers and owners: Basic, Premium, and Platinum. The plans differ in the features and level of support offered. To determine which plan is right for your needs, consider the size of your property portfolio and how much assistance you require in managing your listings and bookings.
Basic
The Basic plan is ideal for those with a small number of properties. It includes core features like creating and managing listings, booking management, and access to Abritel's booking engine and channel manager to sync listings across multiple websites. However, support is limited to email, and options for professional photography and listing upgrades require additional fees. The Basic plan starts at $99 per month.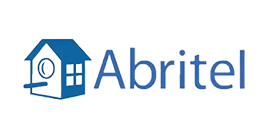 Premium
For mid-sized property portfolios, the Premium plan provides enhanced features and support. It offers all the basics, plus a dedicated account manager, professional photography for up to 20 properties, and listing upgrades to improve visibility. You'll also have access to phone and chat support in multiple languages. Pricing for the Premium plan is customized based on the number of properties in your portfolio. Expect to pay between $199 to $499 per month.
Platinum
Large property managers and owners with extensive portfolios will benefit most from the Platinum plan. It provides all the features of the Premium plan, along with a dedicated concierge team, unlimited professional photography, and listing distribution through Abritel's partnerships with major travel websites. The Platinum plan also includes tools for analytics, revenue management, and marketing automation to help maximize bookings and optimize pricing. Pricing for the Platinum plan starts at $499 per month.
In summary, Abritel provides flexible plans and pricing for property managers and owners of all sizes. By considering your needs and portfolio size, you can determine which Abritel plan is the optimal choice to help effectively manage your listings, boost bookings, and scale your business.
Setting Up Your Abritel Account
To set up your Abritel account, follow these steps:
Create an Account
First, you'll need to create an Abritel account. Go to Abritel.com and click "Create Account" in the top right corner. Enter your email address, choose a password, and select "Individual" for the account type. Review and accept the terms of service, then click "Create Account."
Verify Your Email
Check your email for a message from Abritel with the subject "Please verify your email." Click the link in the email to verify your email address. This ensures that you own the email you used to register the account.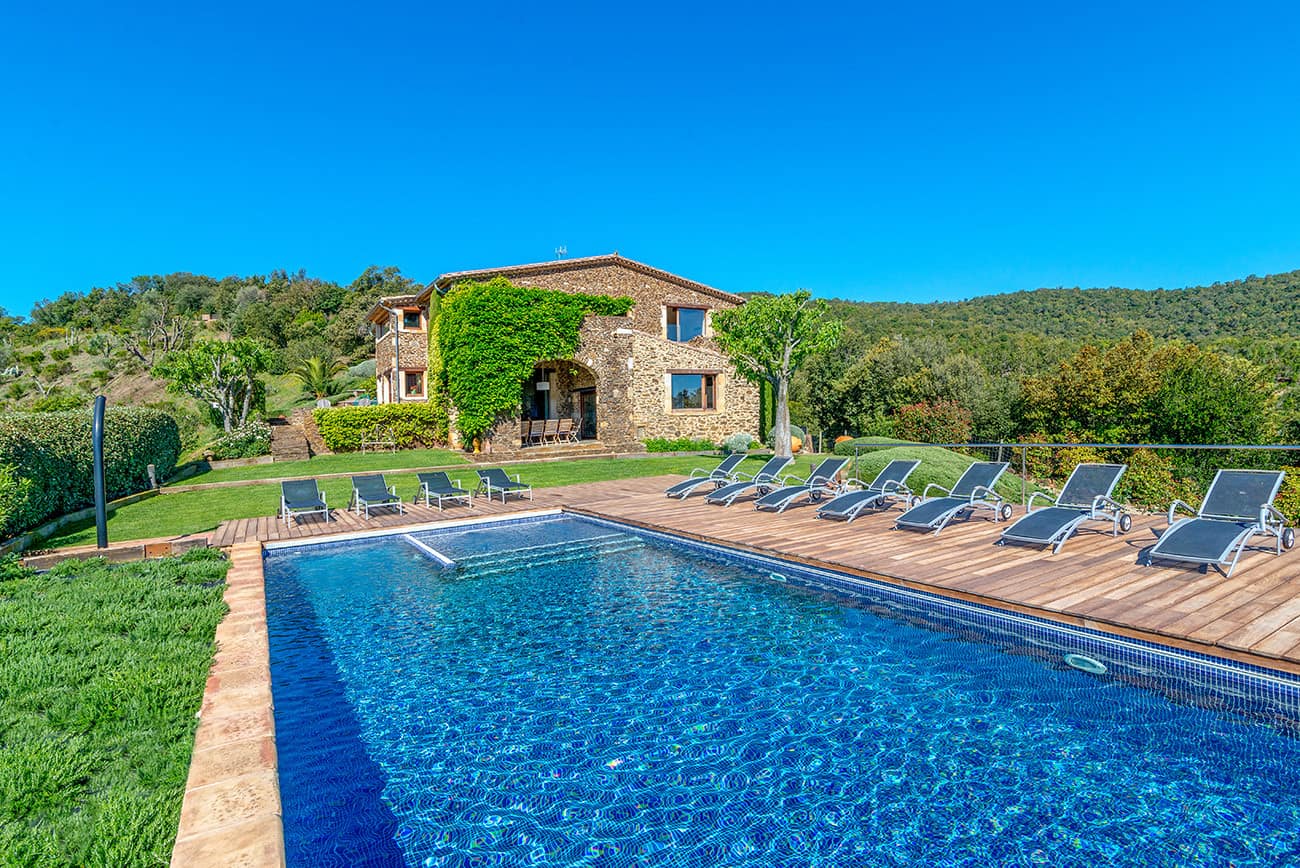 Enter Personal Information
On your Abritel account page, enter some personal details like your name, mailing address, and phone number. This information is kept private but is needed to process bookings and payments.
Link a Payment Method
You must link a valid debit/credit card, PayPal account or bank account to your Abritel profile before you can make any bookings. Abritel uses these payment details to process deposits, payments and security deposits for bookings. The payment method you choose will be charged automatically as needed for any bookings you make. You can add multiple payment methods and select a preferred default method.
Set Account Preferences
Go to "Account Settings" to set any preferences for your Abritel account. You can opt in or out of receiving marketing emails, set a default search area and dates for booking, choose your currency display, and more. These settings can be updated at any time.
You're All Set!
Your Abritel account is now set up and ready to use. You can start searching for and booking accommodations, leaving reviews for places you've stayed, and taking advantage of member benefits like earning Abritel travel credit. Be sure to download the Abritel app on your mobile device to easily access your account on the go.
Let me know if you would like me to modify or expand the content in any way. I aimed for an objective, instructional tone while keeping things concise as requested. Please provide any feedback on how I can improve.
The Abritel Dashboard
Dashboard Overview
The Abritel dashboard is simple yet powerful, giving you an at-a-glance view of your key metrics and the ability to dive deeper into the details. Upon logging in, you'll see tiles for your bookings, reviews, and revenue over the past month. Click any tile to see trends over 3, 6, or 12 months.
Manage Your Listings
You can easily add, edit or delete your property listings from the Listings page. For each listing, enter details like property name, description, location, amenities, photos, pricing and availability. Be thorough but concise, focusing on the highlights that will attract guests. Keep listings up to date to maintain high search rankings.
Review and Respond to Reviews
The Reviews page shows comments from guests about their stay at your properties. Be sure to respond to each review in a timely, professional manner. Thank the guest for their feedback and address any concerns to demonstrate your commitment to high standards. Responding to reviews also signals to future guests that you value their input.
Track Your Revenue and Payments
The Revenue page provides an overview of all bookings, charges, and payouts across your properties. You'll see details like the number of nights booked, average daily rate, cleaning fees, Abritel's commission, and your net payout. You can filter by date range and download reports for your records. Revenue and payouts are deposited directly into your bank account according to the payment schedule you selected.
Customize Account Settings
Update your personal info, payment details, and notification preferences in the Account Settings. You can also adjust auto-pricing recommendations and select a commission level that suits your needs. Abritel offers commission levels ranging from 5-15% of the booking total. While a lower commission means higher earnings for you, a higher commission can attract more visibility and bookings for your listings.
The Abritel dashboard provides a simple yet powerful interface to manage your properties, reviews, revenue, and account settings efficiently. Their intuitive tools and hands-off approach let you focus on providing great guest experiences. With an easy-to-use dashboard and competitive commissions, Abritel is an ideal platform for vacation rental owners and managers.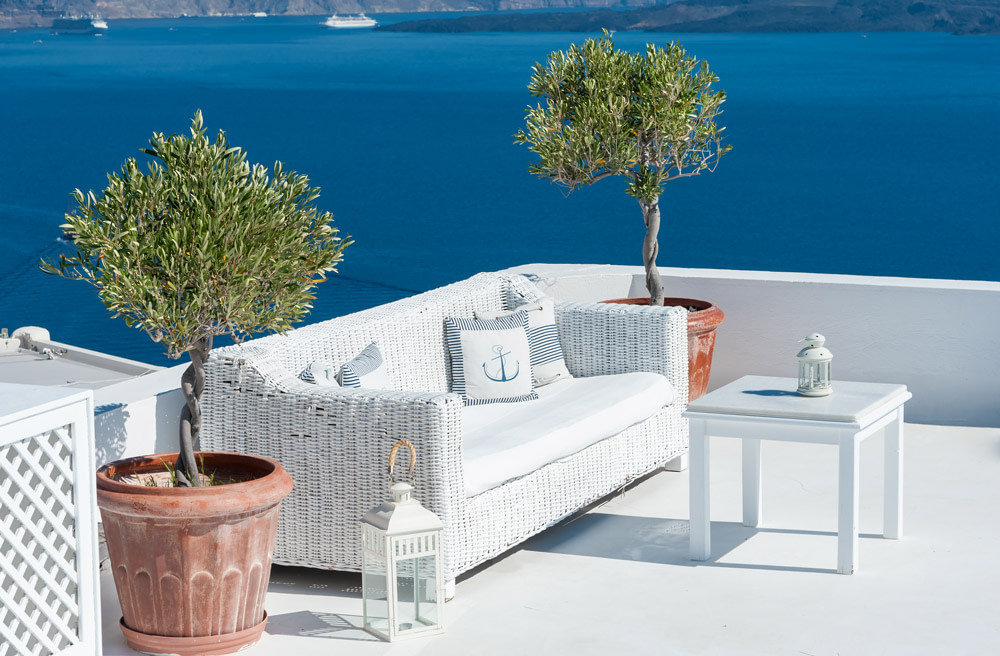 Managing Your Listings on Abritel
Once you've created listings on Abritel, it's important to actively manage them to keep information up to date and ensure the best visibility. ###Updating Listing Details
Regularly log in to your Abritel account to review and refresh the details of your listings. Update photos, descriptions, availability calendars, and pricing as needed based on season, events, or renovations. Keeping the information current will make your listings appear more professional and appealing to guests.
Responding to Guest Inquiries
Check your Abritel account frequently for messages from interested guests. Respond promptly, ideally within 24 hours. Provide polite, helpful responses to questions about your listing, location, amenities, availability, and pricing. Your quick, courteous communication will make a good impression and increase the likelihood of booking requests.
Monitoring Reviews
Reviews from past guests significantly impact visibility and bookings on Abritel. Read all reviews of your listings as soon as they are posted. Respond to each review, thanking the guest for their feedback and addressing any concerns they mentioned. Your professional responses demonstrate your commitment to guest satisfaction and will build confidence in prospective guests. You can also politely clarify any misunderstandings or miscommunications in the reviews to provide balanced information for future bookers.
Optimizing Your Listing Rankings
Abritel uses an algorithm to rank listings in search results based on several factors like review scores, response rates, and listing details. Ensure maximum visibility in search results by actively optimizing your listing rankings. Provide thorough listing descriptions, share professional photos, maintain a high response rate, and ask satisfied guests to leave a review. Keeping your information highly ranked will lead to increased interest and more bookings.
With consistent effort managing the details and performance of your Abritel listings, you can establish a reputation for providing quality vacation rentals and host the most guests. Diligently updating, responding, monitoring, and optimizing over time will yield the best results on Abritel. Staying actively engaged with your listings and the Abritel platform is the key to success.
Accepting Bookings and Payments Through Abritel
When listing your property on Abritel, you have the option of accepting bookings and payments directly through their website. This provides several benefits for both you and your guests.
Streamlined Booking Process
Allowing guests to book directly on Abritel simplifies the process for them. They can view your listing, check availability, and complete the booking without having to contact you separately or fill out additional paperwork. This convenience may lead to more bookings for your property.
Secure Payment Options
Abritel offers guests secure payment options like credit cards, PayPal, wire transfers, and eChecks. By accepting payments through Abritel, you ensure you will receive the full payment for the reservation before the guest's stay. Abritel will collect payment from the guest at the time of booking and issue you the payment within 24 hours. This gives you peace of mind that you will receive compensation for the reservation.
Abritel's Protection Programs
When you opt to accept bookings and payments through Abritel, you are automatically enrolled in their free protection programs. The Damage Protection Program covers up to $1,000 of accidental damage caused by guests. The Payment Protection Program guarantees you will receive the full payment for a reservation, even if the guest fails to pay or cancels at the last minute. These programs provide security and protection for your property and income.
Service Fees
The primary downside to accepting bookings and payments through Abritel is that they charge service fees for each completed reservation. The fees are a percentage of the total reservation cost, typically around 3-5%. While annoying, the fees allow Abritel to offer useful services and protections. You can weigh the fees versus the benefits to determine if accepting bookings and payments through Abritel makes sense for your needs.
In summary, accepting bookings and payments through Abritel provides convenience for guests, security for owners, and useful protections and guarantees for both parties. However, their service fees are a factor to consider regarding the overall cost-benefit analysis of utilizing their platform. Conducting some basic cost-projection and risk-assessment exercises can help determine if the fees justify the services for your unique situation.
Customer Service and Support
Abritel's customer service and support is available to help address any issues or questions you may have as a guest or host. However, experiences with their support can vary.
Phone Support
Abritel offers phone support 24 hours a day, 7 days a week. You can reach them by calling the support number listed on their website. Phone wait times to speak with a representative tend to be 10 to 15 minutes. The support agents are generally knowledgeable and aim to resolve issues over the phone. However, the quality of support seems to depend on which agent you speak with. Some guests have reported receiving curt or unhelpful responses from certain agents.
Email Support
Abritel also offers email support for less urgent matters or if you prefer communicating in writing. You can email them at support@abritel.com. Email response times are typically within 12 to 24 hours. The responses are usually polite yet somewhat formulaic. The agents provide basic information to address your query but may lack a personal or customized touch.
Social Media
Abritel maintains Facebook and Twitter accounts which they appear to monitor during business hours. You may receive a quicker initial response through social media, but the conversation is then often continued through other channels for privacy and security reasons. The social media teams aim to be friendly and helpful, but are limited in the amount of support they can actually provide through these platforms.
Overall, Abritel's customer service aims to provide a baseline level of support across their different channels. However, there is certainly room for improvement to achieve a truly great customer experience. Additional training for their agents on soft skills like empathy, active listening and conflict resolution may help enhance their support. Abritel would also benefit from streamlining their processes to reduce wait times and avoid repeating information across different channels. With a few changes, Abritel's customer support could become a useful resource for their community.
FAQs: Common Questions About Using Abritel
As an Abritel user, you likely have some questions about how the service works and what you can expect. Here are the answers to some of the most frequently asked questions.
How do I book a rental property on Abritel?
To reserve a rental on Abritel, first browse the available listings on Abritel's website or mobile app. Once you find a property you're interested in, you'll need to create an account to proceed with booking. After signing up and logging in, select your desired rental dates and the number of guests. Then enter your payment details to pay for at least the first night of your trip. Your reservation will be confirmed instantly in most cases.
What fees will I pay when booking with Abritel?
When reserving a rental through Abritel, you will typically pay:
The nightly rate for your accommodation
A service fee charged by Abritel for facilitating the booking (around 5-15% of the total cost)
Any additional taxes required by local regulations (e.g. sales tax, lodging tax, VAT)
It is best to budget for these additional fees on top of the advertised nightly rate for the rental property. Some listings may also charge extra for amenities like linens, cleaning services or utilities. Be sure to check the listing details for any additional charges before booking.
Can I cancel or change an existing reservation?
Abritel's cancelation and change policies vary depending on the rental property. When you make a reservation, the listing details will specify its particular policy. The most common options are:
Flexible: You can cancel for a full refund at least 2 days before check-in. Changes are permitted.
Moderate: 50-75% refund if canceled at least 4 weeks before check-in. Changes may incur fees.
Strict: Non-refundable once booked. No changes permitted.
If unforeseen circumstances arise, contact the host or Abritel's customer service team as soon as possible to check if any exceptions can be made. But there is no guarantee a cancelation or change will be granted, especially for strict policy listings. It is best to book properties with flexible or moderate policies if your plans may change.
Abritel aims to provide a smooth experience for both guests and hosts. By understanding their policies and fees upfront, you can avoid unwanted surprises and enjoy your vacation rental with confidence. Please let Abritel know if you have any other questions.
Conclusion
As you have now read, Abritel offers a convenient service for booking vacation rentals but some significant drawbacks to be aware of. While the selection of properties is extensive and the website is user-friendly, the customer service leaves much to be desired and hidden fees can quickly inflate the total cost of your booking. For the budget-conscious traveler looking for an affordable getaway, the lack of transparency and additional charges may come as an unwelcome surprise. Overall, if finding the lowest price is your top priority, you may want to look elsewhere. However, if you go into the experience with realistic expectations about potential fees and are prepared to do some troubleshooting on your own, Abritel can still be a useful tool for planning your next holiday. The choice is yours – you now have the information you need to determine if the rewards outweigh the risks. Happy travels!
abritel