How to Save Hundreds on Your Next Vacation Using Vrbo
As you plan your next family vacation, saving money is likely top of mind. Lodging costs can quickly consume a large portion of any travel budget. However, there are ways to slash hundreds from your total bill using alternative accommodation sites like Vrbo. Vrbo is a vacation rental marketplace with over 2 million unique places to stay around the world. From beach houses and ski chalets to condos and cabins, Vrbo offers an array of rental options to suit your needs. And because you're renting from real owners and property managers, nightly rates are often 30-50% less than traditional hotels. In this article, you'll discover insider tips for finding and booking the perfect Vrbo rental to make your next vacation more affordable and memorable. With some strategic searching and the right property for your group, you can save $500 or more on lodging costs for a typical one-week getaway. Keep reading to learn how Vrbo can help you travel for less.
What Is Vrbo and How Does It Work?
Vrbo is a vacation rental marketplace where owners list their properties – like cabins, condos, beach houses, and ski chalets – for rent by the night or week. As a traveler, you can book and instantly reserve these vacation homes on Vrbo's website or mobile app.
Vrbo offers several benefits over a traditional hotel stay:
Space – Vrbo properties typically offer more living space, bedrooms, and amenities than a standard hotel room. This is ideal for families, groups, or those looking for more room.
Value – Renting a vacation home often costs less than booking multiple hotel rooms, especially for larger groups. You can also save money by cooking some meals in the fully-equipped kitchen.
Privacy – With Vrbo, you get an entire place to yourself. You don't have to worry about other guests or thin walls. It's a more private experience.
Authenticity – Staying in a vacation rental allows you to live like a local and experience a destination in an authentic way. You can find hidden gems that most tourists never see.
Using Vrbo is straightforward. You search for available properties at your desired destination, compare options by price, amenities, and reviews from other travelers. Once you book a place, you communicate directly with the owner or property manager and pay the rental rates and fees to reserve your dates.
Vrbo offers over 2 million places to stay across 190 countries, from modern condos in Paris to beach bungalows in Bali. If you're planning your next getaway, using Vrbo could help you save hundreds of dollars and have a more memorable trip. Why stay in a cramped hotel room when you could rent an entire beach house? Vrbo lets you vacation better for less.
The Advantages of Using Vrbo vs. Hotels
When planning your next vacation, you may want to consider using Vrbo vs traditional hotels. Vrbo is a vacation rental website that offers several advantages for travelers looking to save money and have a more customized experience.
Lower Costs
Renting a vacation home or condo through Vrbo is typically much more budget-friendly than staying in a hotel, especially if you're traveling with family or friends. With Vrbo, you're renting an entire property with a full kitchen, so you can save money by cooking some of your own meals. Vrbo rentals also often come with amenities like Wi-Fi, parking, linens, and recreational facilities at no extra cost.
More Space and Privacy
Vrbo rentals offer much more living space than a standard hotel room, with options ranging from cozy cabins to luxury villas. You'll have separate bedrooms, a living room, dining area, and a fully-equipped kitchen. This is ideal if you want to avoid the cramped feeling of a hotel, or if you're traveling with kids or pets. The extra space also provides more privacy, as you have the whole place to yourself.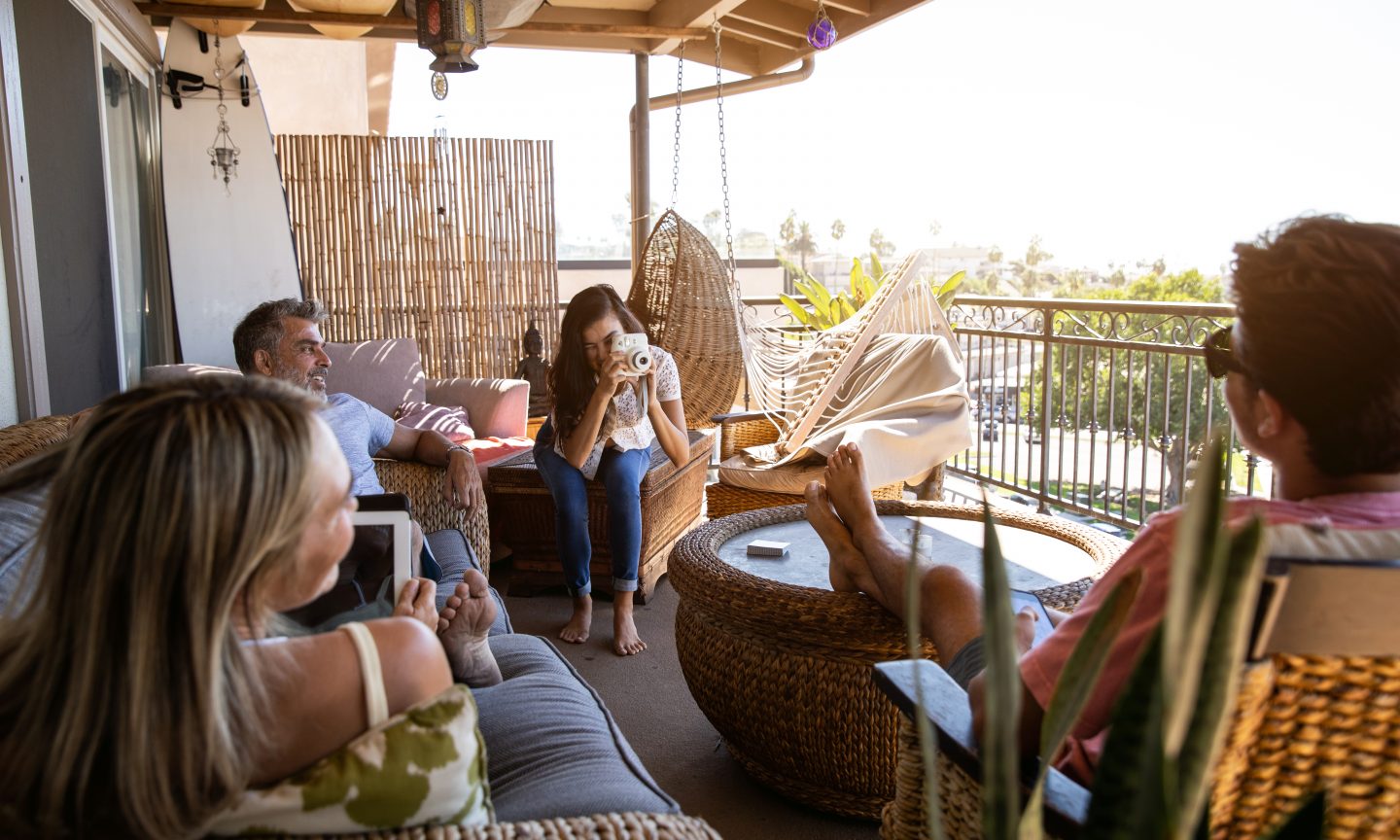 Local Feel
Staying in a Vrbo rental allows you to live like a local in your destination. You can rent an apartment in a residential area or a beach house in a coastal town. This immersive experience provides a glimpse into the local lifestyle and culture that hotels cannot replicate. You may even receive recommendations from your host on the best local dining spots, attractions, and activities.
In summary, for your next vacation consider using Vrbo. The significant savings, additional space, and local feel of Vrbo rentals provide an appealing alternative to traditional hotels. With a little research, you can find the perfect Vrbo property for your next getaway.
How to Find the Perfect Vacation Rental on Vrbo
Finding the perfect vacation rental for your needs on Vrbo comes down to a few key steps. By following these guidelines, you'll save hundreds on your next getaway.
Determine Your Must-Haves
Before you begin your search, decide what amenities and features are essential for your trip. Things like number of bedrooms, Wi-Fi, pool access, and pet-friendliness can help filter your options. List out your must-haves to make the process easier.
Set a Price Range
Vrbo offers rentals at a wide range of price points. Select a minimum and maximum price to avoid sifting through options that are outside your budget. You can adjust the filters at any time to expand or narrow your search.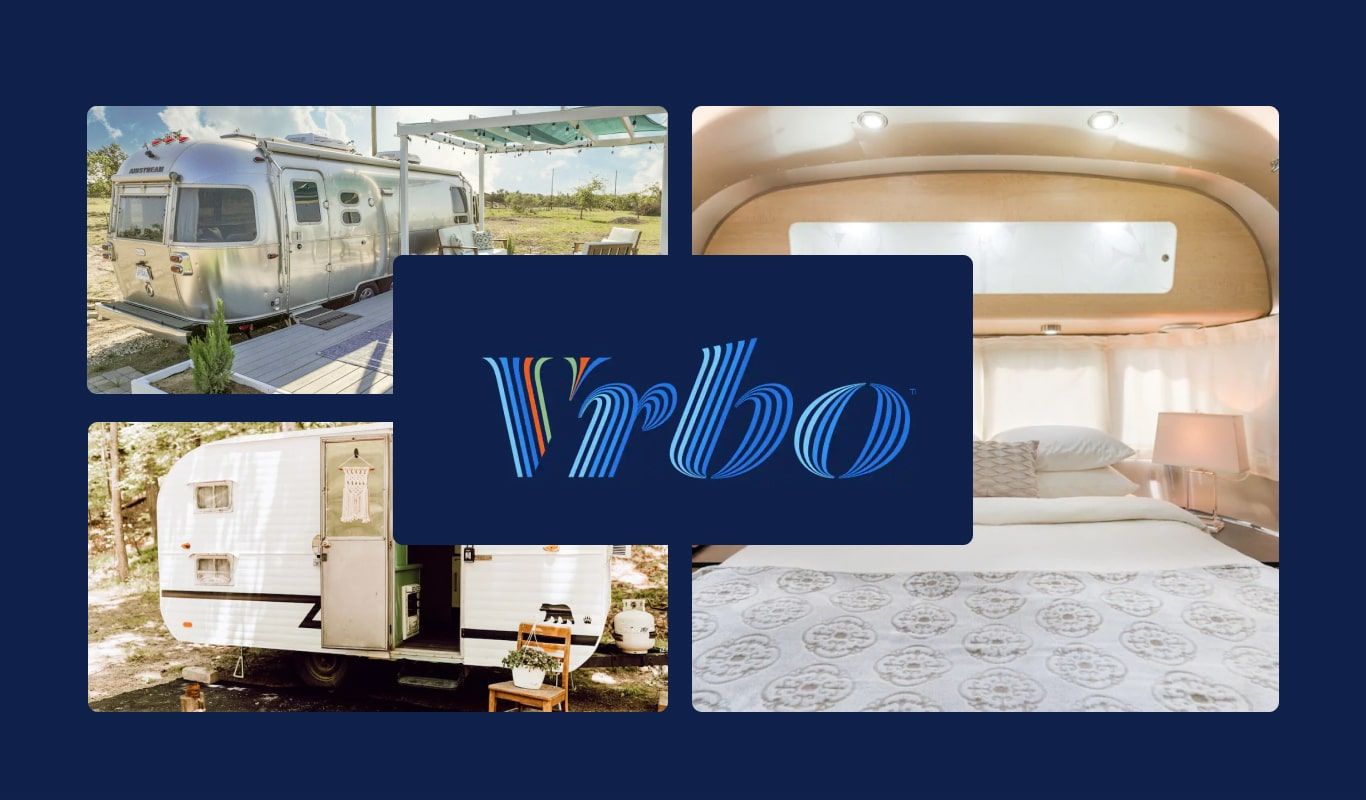 Read Reviews
Don't forget to check the reviews from previous guests. They can reveal a lot about what it's really like to stay in a particular rental. Look for places with mostly positive reviews mentioning things like cleanliness, accuracy of the listing details, and quality of the amenities.
Contact Owners with Questions
If you have any questions about a rental you're interested in, don't hesitate to contact the owner directly. They can provide more details about the property and local attractions to help you determine if it meets your needs. Building a rapport with the owners from the start may also lead to a better overall experience.
Book in Advance for the Best Deals
While you can find last-minute deals on Vrbo, booking 4 to 6 months before your trip will provide the most options to choose from and often the lowest rates. This is especially important if you're traveling during peak season. Many owners offer discounts for booking in advance, so keep an eye out for promo codes that may save you 10-30% off the rental fees.
Following these useful tips will help streamline your search for the ideal vacation rental on Vrbo. With some patience and flexibility, you'll find a place that suits your needs perfectly at a price that fits your budget. Happy travels and happy saving!
Tips for Getting the Best Deal on Vrbo
Compare Rates Across Sites
Don't book the first listing you see on Vrbo. Compare rates across other vacation rental sites like Airbnb, Booking.com, and TripAdvisor to find the best deal. Vrbo works with many of the same property owners and managers that list on other sites. You may find lower rates on alternative platforms for the same exact property.
Check for Discounts and Coupons
Search online for "Vrbo coupons" or "Vrbo discount codes" to find money-saving promo codes you can apply to your booking. Vrbo frequently offers percentage discounts, promo codes for $50 to $200 off, and coupon codes for 5% to 15% off certain rental types like beach houses or ski cabins. You can often stack multiple coupon codes on a single booking to maximize your savings.
Avoid Peak Seasons and Holidays
If your schedule allows it, consider traveling in the shoulder season or off-season when rates are lower. You'll save significantly by avoiding major holidays like Christmas, New Year's, and President's Day weekend. The summer season from June through August also tends to be the most expensive time for vacation rentals. Opt for April through May or September through October for the best combination of warm weather and lower prices.
Negotiate the Rate
Don't be afraid to contact the property owner or manager to ask if they're willing to negotiate the rate or offer any discounts for your trip. Especially for longer stays of a week or more, many owners have flexibility to offer a lower price to fill their property. Provide details about the purpose of your trip and the dates you have in mind. Explain that you're comparing rates across a few different properties in the area. There's a good chance they'll offer you a more competitive deal to win your business. The worst they can say is no, so it never hurts to ask!
By following these useful tips, you'll be well on your way to saving hundreds of dollars on your next getaway booked through Vrbo. Compare rates, use promo codes whenever possible, travel in the off-season, and try negotiating for an even better price. With some smart searching, you can land an amazing deal on your perfect vacation rental.
Vrbo vs. Airbnb: Which Is Better?
When planning your next vacation, using a vacation rental platform like Vrbo or Airbnb can save you hundreds compared to a traditional hotel. But which service should you choose? Here are some key factors to consider when determining if Vrbo or Airbnb is better for your needs.
Selection
Vrbo, which stands for Vacation Rentals by Owner, focuses primarily on whole-home rentals like houses, condos, villas, and cabins. Airbnb offers those as well but also lists a wider range of unique properties like treehouses, boats, and tiny homes in addition to shared rooms and couch rentals. So, Airbnb likely has a larger selection overall, especially for those on a budget or looking for an offbeat experience.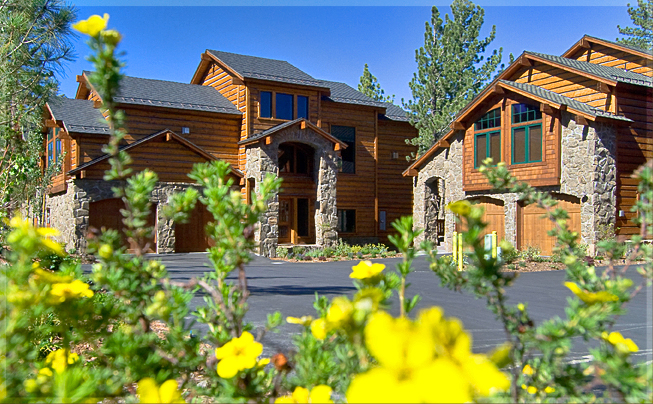 Fees
Vrbo charges guests a service fee when booking, typically around 5-15% of the total rental cost. Airbnb's fees are a bit higher at around 14-20%. However, Vrbo charges property owners annual subscription fees to list their properties while Airbnb's listings are free. Owners may pass some of those Vrbo fees onto guests through higher nightly rates. Some properties offer discounts for longer stays or last-minute bookings on both platforms, so compare the total price including all fees for your specific dates of travel.
Policies
Vrbo and Airbnb both have verification processes for owners and reviews for properties, but their cancelation and refund policies differ. Vrbo's policies are generally more flexible for both owners and guests. They also offer additional fraud protection and 24/7 emergency support. If strict policies or lots of amenities and services are important for your trip, Airbnb may have an edge. But for a simple vacation rental, Vrbo's policies may be less restrictive.
In summary, while Airbnb is the larger platform with more unique properties and amenities, Vrbo specializes in vacation home rentals with flexible policies and lower fees. For your next getaway, compare listings on both sites based on your priorities and needs. Either service can save you money over a hotel, but one may end up being more budget-friendly and suitable for your specific trip.
Hidden Fees to Watch Out for When Booking on Vrbo
When booking a vacation rental through Vrbo, be aware of additional fees that can increase the total cost of your trip if not properly accounted for.
Cleaning Fees
Many Vrbo hosts charge cleaning fees to cover the cost of cleaning and preparing the property between guests. These fees typically range from $50 to $200 or more for larger properties. Make sure you understand the host's cleaning fee policy before booking to avoid surprises. Some hosts charge a flat cleaning fee no matter the length of stay, while others charge higher fees for shorter stays since more cleaning is required between guests.
Departure Fees
Some Vrbo hosts charge departure or check-out fees, especially for stays of less than a week. These fees, which are typically $25 to $75, cover the host's time to drive to the property, do a final walkthrough inspection, and lock up after you leave. If charged, the departure fee will usually be listed under "additional fees" for the property. You can avoid these extra charges by booking longer stays, if possible.
Damages Protection
While security deposits are not charged upfront on Vrbo, many hosts do require you purchase a damages protection plan, especially for higher-end properties. These plans typically cost 3-5% of the total booking price and cover unintentional damages up to $3,000. If you decline the damages protection, you could be liable for any damages incurred during your stay. Review the host's policies to determine if damages protection is mandatory for their property.
Local Taxes
The rates shown on Vrbo listings do not include local taxes, such as sales tax, lodging tax, and occupancy tax. These taxes can increase your total bill by 10-18% or more, depending on the location. Vrbo will calculate and charge the taxes when you book, so make sure to budget for the additional costs. Taxes are non-refundable if you cancel or change your reservation.
By understanding Vrbo's fee policies and factoring in additional costs like cleaning fees, local taxes, and potential damages protection, you can avoid sticker shock and budget properly for your next vacation rental getaway. With some advance planning, you'll be relaxing in your rental property in no time and without extra charges diminishing your travel funds.
Vrbo Safety and Security: What You Need to Know
When booking a vacation rental through Vrbo, you'll want to keep some important safety and security considerations in mind. As with any transaction, there are risks involved, but by taking recommended precautions, you can have a worry-free trip.
Owner profiles
Carefully review the owner's profile and ratings before booking. Look for owners with a verified ID, plus multiple positive reviews from past guests mentioning cleanliness, communication, check-in, and overall experience. Avoid renting from owners with no reviews or very few reviews, as this could indicate they are new to Vrbo.
Read reviews
Spend time reading through reviews from previous guests. Look for any mentions of issues with safety, security, or misleading listings. See if the owner responded to any negative reviews professionally and promptly. Reviews mentioning the owner was communicative, responsive and addressed any problems quickly are a good sign.
Ask questions
Don't hesitate to message the owner directly with any questions you may have about safety features or precautions taken for COVID-19. Owners that respond quickly and thoroughly to your questions prior to booking will likely be very responsive during your stay if any issues come up.
Check policies
Carefully review the owner's rental terms and cancelation policy before booking. Look for flexible policies that allow penalty-free cancelations or date changes in the event you have safety concerns leading up to your trip. Owners with rigid "no refund" policies could be difficult to work with if you need to cancel last minute due to unforeseen circumstances.
Take normal precautions
Exercise caution as you would in any unfamiliar place. Be wary of unsolicited requests for money or account access. Keep your personal belongings safe and your rental locked when away. Ask the owner about any home security systems, outdoor lighting or other measures in place. Following general travel safety tips will help ensure you have a pleasant and secure vacation when renting through Vrbo.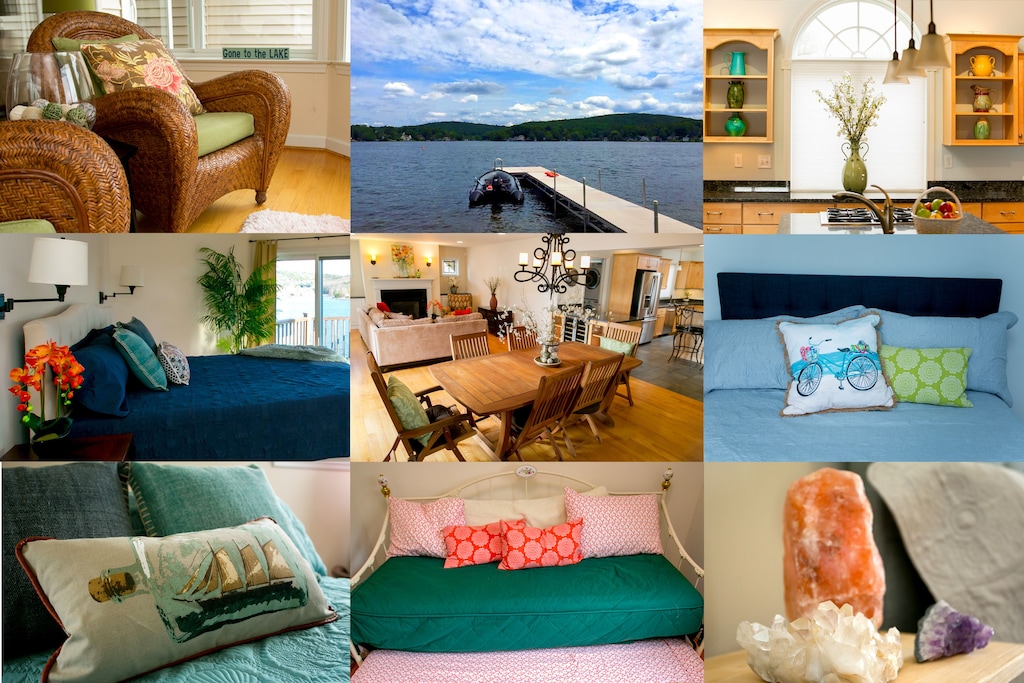 The Best Vrbo Locations for Families, Couples and Groups
Vrbo, formerly known as Vacation Rentals by Owner, is a popular alternative to hotels for families, couples and groups looking to save money on lodging. Vrbo offers over 2 million places to stay in 190 countries, from condos and cabins to castles and houseboats. No matter what type of getaway you're looking for, Vrbo likely has options to suit your needs at a lower cost than a traditional hotel.
Best Vrbo Locations for Families
Families can find spacious Vrbo rentals with multiple bedrooms, kitchens, pools and yard space for kids to play. Popular family-friendly destinations on Vrbo include:
Orlando, FL – Close to Walt Disney World, Universal Studios and other theme parks. Condos and vacation homes often have game rooms, pools and extra space for the whole family.
Cape Cod, MA – Beach houses and cottages along the coast offer a fun, low-key getaway. Many rentals include beach access, outdoor space and kitchens to save money on meals.
Hawaii – Choose from condos, villas and beachfront homes on the islands of Maui, Kauai and the Big Island. Most rentals include pools, lanais and beach amenities within walking distance. Hawaii's laid-back vibe is perfect for a family vacation.
Best Vrbo Locations for Couples
For a romantic getaway without the high prices of resorts, couples should consider these Vrbo destinations:
Napa/Sonoma, CA – Vineyard cottages, farmhouses and secluded cabins in the heart of wine country. Most include kitchens, allowing you to cook your own gourmet meals with fresh local ingredients.
Sedona, AZ – Adobe-style casitas and luxury retreats surrounded by the stunning Red Rock formations. Some rentals offer private hot tubs, creek access and stargazing patios.
New Orleans, LA – Colorful Creole cottages and condos in the French Quarter and Garden District, within walking distance of Bourbon Street, live music and amazing food.
Best Vrbo Locations for Groups
If you're planning a group getaway like a family reunion, bachelor/bachelorette party or friends trip, Vrbo has larger rentals to accommodate your whole crew under one roof. Top spots for group travel include:
Breckenridge, CO – Spacious mountain homes and chalets in the heart of the Rocky Mountains, with amenities like hot tubs, game rooms, multiple bedrooms and bunk rooms.
Lake Tahoe, NV – Huge vacation homes, cabins and lodges along the lakefront, in the woods or at the base of the ski slopes. Most
Vrbo FAQs: Commonly Asked Questions Answered
What is Vrbo?
Vrbo, formerly HomeAway, is one of the world's largest vacation rental marketplaces. It allows homeowners to rent out properties as short-term vacation rentals to travelers looking for an alternative to hotels. Properties listed on Vrbo include everything from cabins and condos to beach houses, ski chalets and many more. Vrbo offers over 2 million unique places to stay in 190 countries.
How does Vrbo work?
Vrbo operates as a platform connecting property owners and managers with travelers. Owners list their properties for rent on Vrbo.com. Travelers can then search, compare and book the perfect vacation rental for their trip. Vrbo takes a percentage of the booking amount as a service fee. Listing a property and booking a rental on Vrbo is free.
Is Vrbo safe and legit?
Yes, Vrbo is a reputable company that has been in business since 1995. It is owned by Expedia Group, one of the world's largest travel companies. Vrbo uses secure payment technology and fraud prevention tools to ensure safe transactions between owners and travelers. However, it's important to exercise caution as with any online marketplace. Read reviews, check the listing details carefully and never wire money directly to an owner.
What are the pros and cons of using Vrbo?
Pros:
•Save money. Vacation rentals are often cheaper than hotels, especially for large groups or long stays.
•More space. Rent an entire home with multiple rooms, living areas, kitchens and more.
•Privacy. Avoid busy hotels and enjoy a private rental.
•Feel at home. Settle into a comfortable home away from home.
Cons:
•Less consistent. Accommodations and amenities can vary significantly between different properties.
•Less service. Most vacation rentals do not offer hotel services like daily maid service, room service or concierge.
•Damage deposit. Some owners require a refundable security deposit in case of any damages during your stay.
•Cancellation policy. Cancelation policies for vacation rentals are often stricter than hotels. Read the fine print to understand deadlines and penalties.
In summary, Vrbo offers an appealing alternative to traditional hotels for many travelers looking for more space, privacy, and residential amenities when on vacation. By being an informed customer, you can have a safe, enjoyable experience using Vrbo.
Conclusion
You now have the knowledge and tips to save hundreds on your next vacation rental. While the large travel companies dominate the industry, Vrbo provides an alternative that puts more money back in your pocket. Their selection of properties around the world means you can find an affordable rental for any destination on your list. Take the time to set up alerts, compare rates, read reviews, and lock in the best deal. Your dream vacation is within reach if you make the most of all Vrbo has to offer. The extra money saved can fund exciting excursions and unforgettable experiences that turn a standard getaway into the trip of a lifetime. With Vrbo by your side, the only limit is your imagination. Start planning your next adventure and saving today. The open road is calling—where will your journey take you?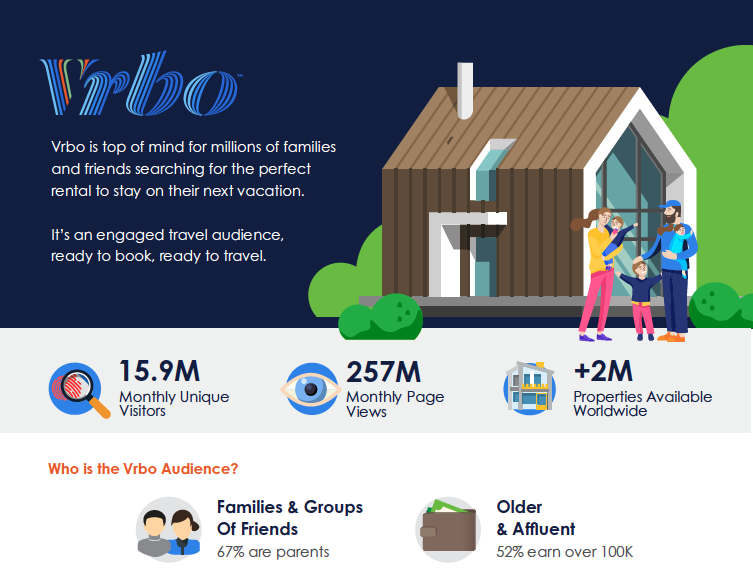 Vrbo