The Pros and Cons of the Sightseeing Pass: A Review
As an avid traveler, you're always looking for ways to save money and time on your trips. One option many destinations now offer are sightseeing passes that provide entry to multiple attractions for one fixed price. While sightseeing passes can be a great value, they don't work for every traveler or trip. Before purchasing a sightseeing pass for your next vacation, consider both the potential benefits and drawbacks to determine if one of these bulk admission tickets is right for you. With some advance planning, you can make the most of a sightseeing pass and gain access to many of the top highlights in a city without breaking the bank. However, sightseeing passes also come with some significant downsides to keep in mind depending on your travel priorities and needs.
What Exactly Is the Sightseeing Pass?
The sightseeing pass offers visitors discounted admission to many of a city's top attractions. For those seeking to experience as much as possible during their trip, a sightseeing pass can save both time and money. However, it may not suit all travel styles or budgets.

What Exactly Is the Sightseeing Pass?
A sightseeing pass provides unlimited access to a selection of a city's must-see museums, landmarks and tours for a fixed price during a set period of time. The specific attractions and duration of access vary between different passes and cities.
Popular sightseeing passes include the New York Pass, London Pass, Paris Pass and Rome Pass. Each pass includes admission to dozens of attractions like museums, historical sites and guided tours.
Passes are available for consecutive days of access ranging from 2 to 10 days. Longer durations typically provide access to more attractions at a lower per-day cost.
Passes can be purchased in advance on the sightseeing pass's official website and either mailed or presented on your mobile device for access to each attraction.
For visitors planning an itinerary filled with bucket-list attractions, a sightseeing pass can be an budget-friendly option. However, for those traveling at a slower pace or on a tight budget, a sightseeing pass may include access to more attractions than reasonably possible to visit and individual tickets or attraction passes may save more money. Comparing the total cost of individual admission fees to the sightseeing pass can help determine if it leads to the greatest savings and aligns with your desired experience.
How the Sightseeing Pass Works
To utilize the Sightseeing Pass, you first need to purchase either a 1-day, 2-day or 5-day pass, depending on how long you intend to sightsee. Once purchased, the pass will be activated the first time you scan it at a participating attraction.
1-Day Pass: Valid for one calendar day. Provides access to over 25 attractions.
2-Day Pass: Valid for two consecutive calendar days. Provides access to over 45 attractions.
5-Day Pass: Valid for five consecutive calendar days. Provides access to over 60 attractions.
After purchasing and activating your pass, simply proceed to the ticket counter or entrance at any of the participating attractions and present your pass to gain access. The pass uses scan technology, so there is no need to redeem paper tickets. Each pass has a unique barcode that is scanned upon your first entry to an attraction, activating your pass for the duration of validity.
Some important points to keep in mind:
Passes must be used on consecutive days and expire at midnight on the last valid date. Unused days are nonrefundable.
Passes provide one-time access to each attraction. You cannot re-enter the same attraction on the same day with the same pass.
A few attractions may require a timed entry or reservation in addition to the sightseeing pass. Be sure to check attraction websites for details and book in advance where required.
Passes are nonrefundable and nontransferable after purchase and cannot be resold. Passes can only be used by the same person for the duration of validity.
By following these guidelines, the Sightseeing Pass can be an convenient and affordable way to experience many of the city's world-class attractions. With some advance planning, you can craft an itinerary to visit multiple attractions each day and truly get the most value from your sightseeing pass.
Major Attractions Included in the Sightseeing Pass
Major Museums
The sightseeing pass includes access to some of the city's top museums, including the National Museum of History, National Museum of Nature and Science, and Museum of Fine Arts. These world-class museums house artifacts, fossils, artworks, and interactive exhibits covering natural history, culture, science, and art. With the sightseeing pass, you can spend hours exploring everything these museums have to offer without paying individual admission fees.
Iconic Monuments
Several of the city's most well-known monuments are part of the sightseeing pass. You can tour the Capitol Building with its iconic dome, climb to the top of the Clock Tower for panoramic views of the city, and stroll through the serene Japanese Botanical Garden. Other notable monuments include the War Memorial, Supreme Court, and City Library. Visiting these landmarks provides insight into the history, values and architecture of the city.
Popular Neighborhoods
In addition to specific attractions, the sightseeing pass includes access to some of the city's most popular neighborhoods. You can hop-on and hop-off the sightseeing bus at any stop to explore different areas. Notable neighborhoods include the bohemian West End, upscale Downtown, historic Portside, and trendy Fashion Quarter. Stroll the streets, dine al fresco at restaurants, pop into local shops, and soak in the ambiance of these unique neighborhoods, all included with your pass.
In summary, the sightseeing pass offers tremendous value, with admission to many of the city's world-class museums, iconic monuments, popular neighborhoods, and other attractions. You'll have the flexibility to create your own itinerary and experience all the city has to offer at your own pace over multiple days. The opportunities for exploration and discovery are endless with this comprehensive pass. Whether you're a first-time visitor or longtime local, the sightseeing pass is a great way to experience your city anew.
Cost Comparison: Sightseeing Pass vs. Individual Tickets
Cost Comparison
When determining whether a sightseeing pass will save you money over purchasing individual attraction tickets, there are several factors to consider:
The number of attractions you plan to visit. If you intend to visit multiple attractions covered by the pass, the cost will likely be less than paying for individual admission to each place. However, if you only have time to see a few sights, individual tickets may be more budget-friendly.
The regular admission fees for the included attractions. Passes that provide access to pricier attractions will typically offer greater savings. Compare the total value of admissions included in the pass to the actual pass cost. For example, if a 3-day pass covers $200 worth of admissions for $80, it can represent a substantial 60% savings.
Seasonal fluctuations in attraction pricing. Many destinations increase admission fees during peak summer months and holidays. If you are traveling during high season, a sightseeing pass may provide an even greater discount versus paying full seasonal rates for individual tickets.
Promotional rates and discounts for booking in advance. Some attractions offer lower prices when booking on their official websites in advance. Check for any current deals or promotions that could affect the overall savings. While a pass provides convenience, individual tickets may sometimes be less expensive, especially if you qualify for any promotional or group rates.
Additional inclusions like public transit, tours or dining. Some passes provide more than just admission to attractions. Look for any bonus inclusions that add further value like hop-on hop-off bus or boat tours, airport/city transfers, discounted or free meals, retail offers or multimedia guides. These additions can enhance your experience at little to no extra cost.
By evaluating the specific factors around your travel dates and selected attractions, you can determine whether a sightseeing pass is worth the investment for your needs and budget. Comparing the total value received to the actual pass cost will help ensure you maximize any potential savings during your trip. With some research, you can find the option that strikes the right balance of affordability and attractions.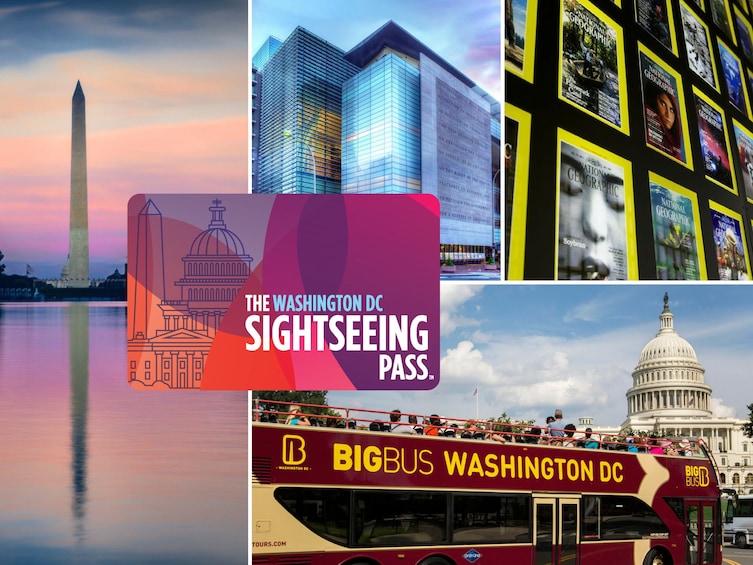 Saving You Time: Skip-the-Line Access
Quick and Easy Access
The sightseeing pass allows you to skip the line at many major attractions, saving you valuable time that would otherwise be spent waiting in long queues.
At popular spots like the Eiffel Tower, Louvre Museum, and Notre Dame Cathedral, the lines can stretch for hours during peak season and at busy times of day. With the sightseeing pass, you can walk straight to the front of the queue, flashing your pass to gain priority access.
Rather than arriving when the doors open and rushing from place to place to try and beat the crowds, the skip-the-line perk gives you more flexibility and freedom in planning your itinerary each day. You can arrive at your leisure, knowing you won't face excessive wait times.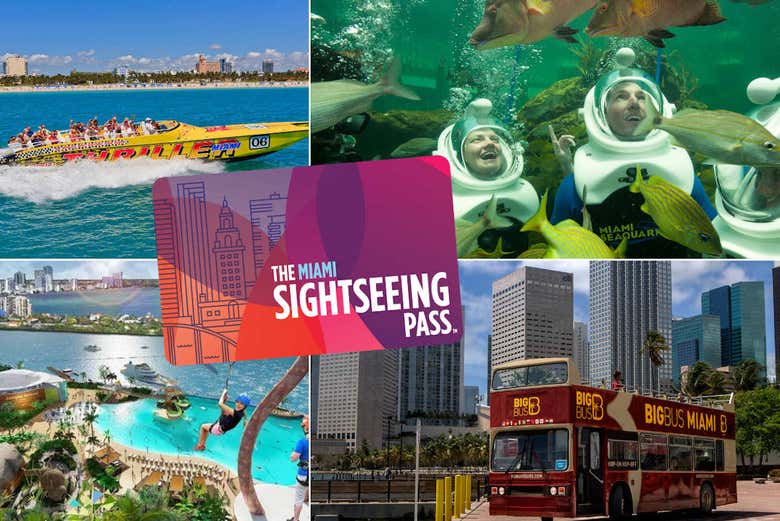 Maximizing Your Time
On a short trip where every minute counts, being able to bypass admission lines is a huge benefit. The time you save can be better spent:
Exploring more areas of an attraction at a relaxed pace without feeling rushed. Museums in particular can take hours to see properly without skip-the-line access.
Enjoying a longer, more leisurely lunch or dinner.
Visiting additional landmarks or museums you wouldn't otherwise have time for. The more you can see and do, the more value you gain from your sightseeing pass.
Simply taking time to rest your feet, people watch from a cafe, or soak in the atmosphere. The unhurried moments are often what you remember most from a vacation.
The convenience of skip-the-line access may be one of the most persuasive reasons to consider purchasing a sightseeing pass for your trip. Saving time means gaining opportunities to fully experience all a destination has to offer at your own pace and on your own terms. With the freedom to linger longer where you wish without worrying about admission queues cutting into your plans, you can craft an itinerary perfect for your travel priorities and personal interests.
Pros of the Sightseeing Pass
The sightseeing pass offers several benefits for visitors looking to experience many of the attractions a destination has to offer.
Cost Savings
Purchasing a sightseeing pass can provide significant savings versus paying for individual admission tickets to each attraction. Pass holders gain access to multiple locations for one fixed price, often at a discount of up to 50% or more off standard admission rates. For budget-conscious travelers or those visiting a city for a limited time, a sightseeing pass is an economical way to see and do more during your trip.
Convenience
Sightseeing passes eliminate the need to stand in ticket queues and handle individual payments at each location. Pass holders can proceed directly to the entry point by presenting their pass. This allows you to avoid waiting in long lines and spend more time enjoying the attractions. Some passes also provide additional conveniences like mobile ticketing on your phone, bundled attraction maps or guides, and the ability to skip certain lines.
Flexibility
While some sightseeing passes offer consecutive day use, many provide flexibility in how you use the pass during your visit. For example, you may have up to a week or longer to visit as many attractions as you like. You can pick and choose which locations interest you and go at your own pace. This flexible model is ideal if you want to revisit some places or spread out your sightseeing over several days. Some passes even allow you to skip an attraction and substitute in another if needed.
In summary, a sightseeing pass can save you a substantial amount of money while streamlining your experience visiting multiple must-see attractions in a city. The flexibility and convenience these passes provide help you make the most of your valuable time exploring all the highlights of your destination. For these reasons, a sightseeing pass should be considered by any visitor looking to take in many of the top sights during their trip.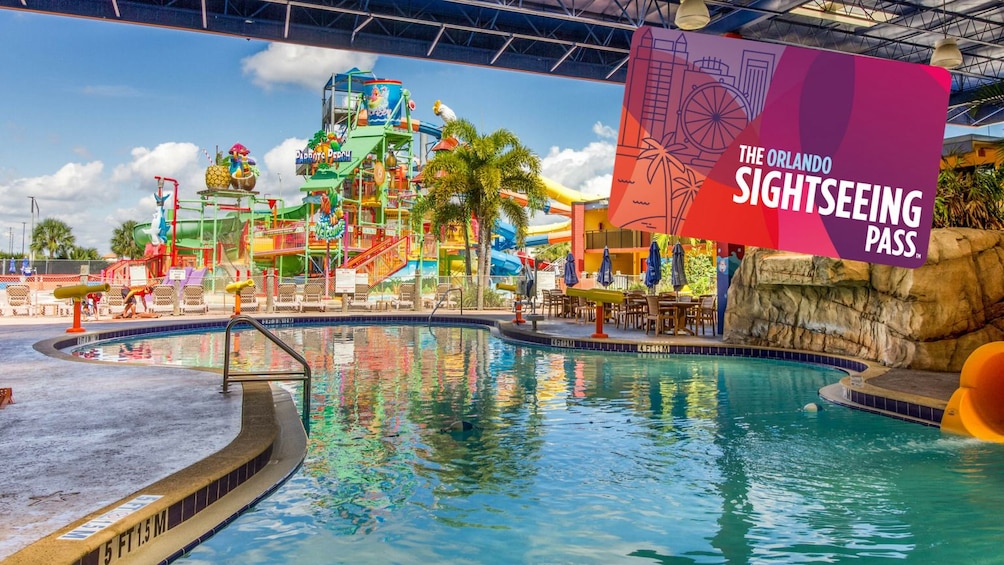 Cons of the Sightseeing Pass
While sightseeing passes offer convenience and potential cost savings, there are some downsides to consider before purchasing one:
Limited Flexibility
Sightseeing passes require you to choose your attractions in advance, so you are locked into a set itinerary. If you discover a new place you want to visit during your trip or simply change your mind, the pass likely won't allow changes or refunds. Some passes may allow you to swap out one or two attractions, but in general, you have to stick to the attractions you pre-selected.
Time Constraints
Many sightseeing passes are only valid for a certain number of days, typically 2 to 5 days. This means you have to cram in many attractions in a short period of time to get your money's worth from the pass. This rushed pace may prevent you from truly enjoying each place you visit. It can also lead to fatigue from constantly being on the go.
Hidden Fees
While sightseeing passes advertise that they include admission to many top attractions, some passes charge extra fees for "optional experiences" at certain places. These could include things like guided tours, IMAX films, simulator rides, and more. These additional charges can add up and end up costing more than if you had just paid standard admission fees. Be sure to read the fine print to understand exactly what is and isn't included with the specific pass you are considering.
May Not Actually Save Money
Sightseeing passes are marketed as a way to save money on attraction admissions, but that is not always the case. If you only have a few must-see attractions on your list or don't have time to visit many places, you may end up paying more for a multi-attraction pass than if you had just bought individual tickets. Do the math to calculate potential savings before purchasing a sightseeing pass.
In summary, while sightseeing passes provide a bundle of benefits, it is important to weigh the potential downsides like lack of flexibility, time constraints, hidden fees, and uncertain cost savings. Evaluate your needs and travel style to determine if a sightseeing pass is right for your trip.
Who Should Buy the Sightseeing Pass?
The sightseeing pass can save you a lot of money if you plan to visit multiple attractions, especially in an expensive city. However, it may not make financial sense for everyone. Here are some factors to consider when determining if the sightseeing pass is right for you.
Length of Stay
If you only have a couple of days in the city, the sightseeing pass probably won't save you money, as you won't have enough time to visit enough attractions to justify the cost. Most sightseeing passes are valid for 2 to 7 days. You'll need at least 3 to 4 days to visit enough attractions to break even and start saving money.
Types of Attractions
The sightseeing pass typically includes major museums, historical sites, and landmarks. If you're more interested in outdoor activities, food tours, or nightlife, the pass may not be worthwhile. Review the list of included attractions to make sure the pass covers places you actually want to visit. Some passes offer additional "add-on" tickets for an extra fee.
Seasonal Closures
Some attractions may be closed for renovations or the off-season when you're traveling. Check if any must-see places on your list will be closed during your trip before purchasing a sightseeing pass. If several attractions are closed, it may not make financial sense.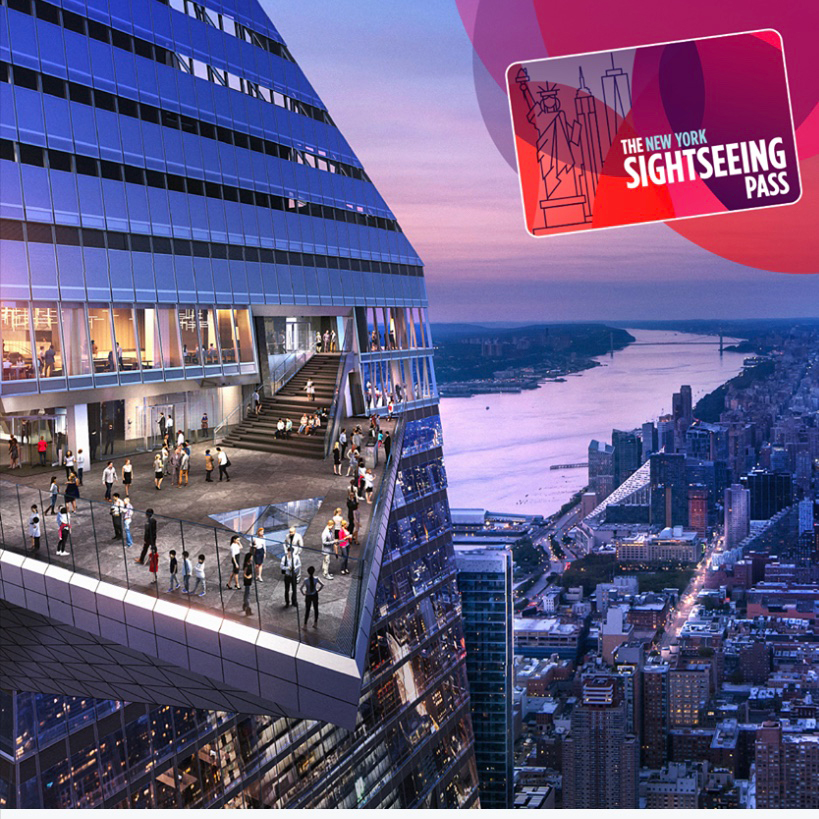 Transportation Needs
Most sightseeing passes include free or discounted access to the city's public transit system. If you were already planning to purchase a transit pass, the sightseeing pass could save you money. However, if you prefer to walk, bike, or use ride-sharing services to get around, the included transit pass may not provide much value.
In summary, a sightseeing pass can potentially save budget-conscious travelers a significant amount of money, especially if you have at least 3 to 4 days to explore and want to visit many of the included attractions. However, for some travelers, the pass may not actually be the most affordable or practical option, depending on the specifics of your trip. Evaluate your own needs and priorities to determine if a sightseeing pass is right for you.
FAQ: Common Questions About the Sightseeing Pass
How many attractions are included with the Sightseeing Pass?
The Sightseeing Pass includes admission to over 25 major attractions, museums, and tours. The specific options vary between cities, but typically include places like observation decks, zoos, aquariums, historic sites, and hop-on hop-off bus tours. With the Sightseeing Pass, you can explore all of the included attractions at your own pace over multiple days.
How long is the Sightseeing Pass valid?
The Sightseeing Pass is valid for a set number of consecutive calendar days, depending on which option you purchase:
1-Day Pass: Valid for 24 hours from first use. Ideal if you only have a short time to explore the city.
2-Day Pass: Valid for 48 hours from first use. Recommended if you want to experience many of the major highlights at a relaxed pace.
3-Day or More Pass: Valid for 72 hours or more (depending on option selected) from first use. Perfect if you want flexibility to explore at your leisure over several days.
Once activated, the pass will expire at 11:59 pm on the final valid date, so be sure to activate your pass for the duration that suits your needs. The pass can be activated on any day of your choosing within 6 months of purchasing the pass.
Do I have to schedule attractions in advance?
No advance booking is required for most attractions included with the Sightseeing Pass. Simply show your pass at the ticket counter or turnstile to gain access. However, some attractions may require advance booking for entry during peak seasons or for certain tours. It is recommended you check the official website for any attraction you want to visit to determine if booking in advance is necessary, especially for major highlights. Advance booking, if offered, can usually be done on the attraction's website by entering your Sightseeing Pass number.
Can I use the Sightseeing Pass on public transit?
The Sightseeing Pass does not include access to the local public transit system. You will need to purchase separate transit passes or tickets to ride busses, trains, and other public transport options. Some Sightseeing Passes do offer bundled options that provide both attraction access as well as transit passes for a bundled price. Check which options are available for your desired travel destination.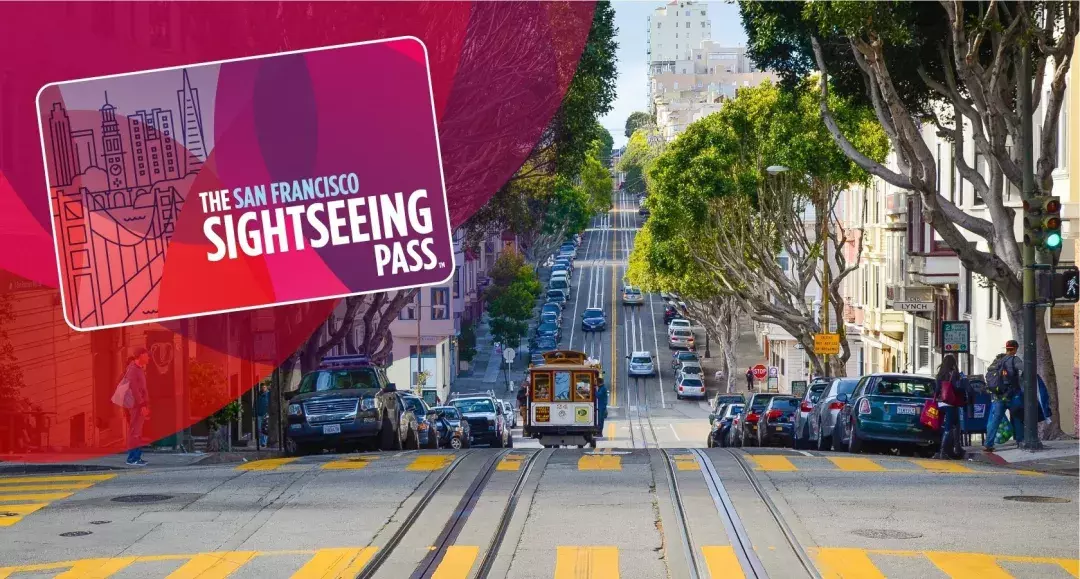 Conclusion
As you've seen, the sightseeing pass offers a mix of benefits and drawbacks that depend greatly on your specific travel plans and priorities. For the budget-conscious traveler looking to experience as much as possible in a short time, the pass can be an efficient and affordable option. However, if you prefer a more relaxed pace or want flexibility in your itinerary, the constraints of the pass may outweigh the cost savings. In the end, you must weigh all these factors and determine what is most valuable for your trip. With some careful consideration of how you like to travel and what you hope to gain from your destination, you can make the choice that suits you best. A sightseeing pass could unlock a world of discovery or limit your experience – the power to decide is in your hands.
Sightseeing Pass